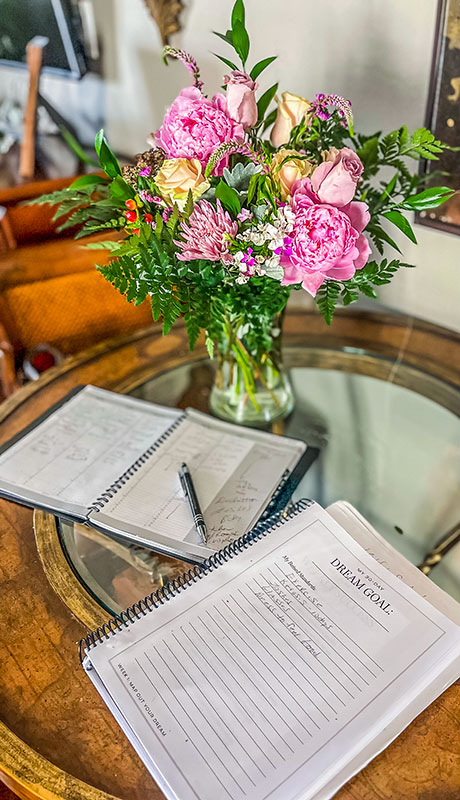 In our Core Values – We focus on the 4 "F"s essential to The Flower Truck
Faith
Family
Flowers
Fun
At The Flower Truck, our core values are deeply rooted in the principles of faith, family, flowers, and fun. These values guide our actions, decisions, and interactions, shaping the very essence of who we are as a company.
Faith: We believe in the power of faith, both in ourselves and in something greater. We approach our work with a sense of trust and confidence, knowing that through dedication and belief, we can achieve extraordinary things. Our faith inspires us to remain resilient, face challenges head-on, and always strive for excellence.
Family: We cherish the importance of family and consider our Flower Truck community as an extended family. We foster a supportive and inclusive environment, treating one another with respect, kindness, and empathy. We prioritize work-life balance, understanding that nurturing our personal relationships and connections is essential to our overall well-being and success.
Flowers: Flowers are at the heart of everything we do. We have a profound love and appreciation for the beauty, fragrance, and symbolism that flowers bring to our lives. We honor and respect nature's gift by sourcing our blooms from sustainable and eco-friendly farms, ensuring that the magic of flowers is preserved for generations to come. We believe that flowers have the power to heal, inspire, and connect people, and we are passionate about sharing their transformative impact with the world.
Fun: We believe that joy and fun should be woven into every aspect of our work. We embrace a lighthearted and positive approach, infusing our interactions with laughter, enthusiasm, and a sense of playfulness. We celebrate milestones, embrace creativity, and encourage our franchisees and team members to find joy in their daily endeavors. We believe that when we approach our work with a spirit of fun, it enhances our creativity, fosters collaboration, and creates an environment where everyone can thrive.
Mission
To spread joy, love and smiles everywhere The Flower Truck rolls
Our mission at The Flower Truck is to spread joy and create beautiful moments through the power of sustainable and eco-friendly flowers. We empower entrepreneurs in the floral industry with a flexible franchise model, comprehensive training, and ongoing support. By exceeding customer expectations with stunning made-to-order bouquets, we make a positive difference in the world—one bouquet at a time. Join us as we embrace our core values of faith, family, flowers, and fun, and together, let's bloom and bring happiness to others.
Vision
Create a family business opportunity that franchise owners can pass down to future generations.
Spread Joy & Beauty with quality sustainable flowers and provide aspiring entrepreneurs with a flexible, and creative business opportunity that allows them to share the transformative power of flowers with their communities with beautiful flowers that inspire gift-giving and create memorable experiences.