EVERYONE DESERVES FLOWERS
WE ARE ON OUR WAY TO MAKING THAT HAPPEN!
Flower Truck franchise opportunity
Welcome to the Flower Truck franchise opportunity, where your passion for flowers and spreading joy can blossom into a successful business. Our unique model offers customers farm-to-table flowers sourced from eco-friendly, sustainable farms worldwide. With a focus on delighting and inspiring gift-giving, our expertly designed bouquets cater to all reasons, holidays, seasons, and occasions. This business is built on flexibility and the growth opportunities are endless.
WHY THE FLOWER TRUCK, WHY NOW
Why own The Flower Truck in your community?

Mobile Based, Unique business


Quick Start Up and Return


Lifestyle business with flexible hours

Fun! Everyone loves to receive flowers
Outlined are some key areas of the initial and ongoing investment. We help The Flower Truck owners to open quickly.
HOW MUCH WILL IT COST
$104,031 to $248,635
Startup Investment (For one territory and one Shop on Wheels)
EVERY FRANCHISEE DESERVES GREAT SUPPORT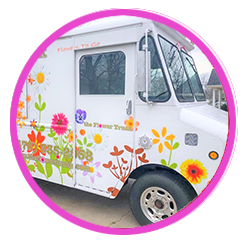 From truck purchase to layout plans, design and construction, we will help you through every step of the process to ensure you have the perfect truck setup for your Flower Truck franchise.
We will connect you with pre-selected vendors who can offer premium equipment and pre-built estimates based on the typical Flower Truck layout to get you up and running as quickly as possible.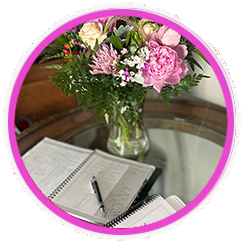 We will guide you through a training program that includes everything you need to know about being a Flower Truck franchisee. From hands-on training to instructional sessions on marketing, operations, finance and hiring, we've got you covered.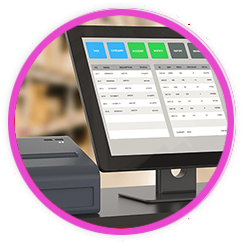 We provide initial and ongoing support for our exclusive point of sale platform that provides you with comprehensive tools to manage your store. Dashboards and reports keep you up to speed on sales, labor and inventory, and a convenient mobile app will keep you updated in real time.
We are here to help you generate brand awareness, promote your business and create a seamless customer experience. Our marketing support lasts the lifetime of your Flower Truck franchise, including your grand opening, promotional strategies, digital and social media plans and more!
As the visionary behind Flower Truck, Shirley has meticulously crafted a franchise opportunity that not only brings joy to people's lives but also empowers individuals to achieve their business ownership dreams. Through her guidance, aspiring franchisees can tap into her decades of experience and gain invaluable insights into the industry's intricacies.
We Believe Everyone Deserves fresh flowers and a smile to brighten their day with our farm-to-table Bokays
Local Flower Champions– every Bokay is made with a smile and to make others smile
Sweet Smiles Creates Local Moments; Make a measurable difference in the communities we serve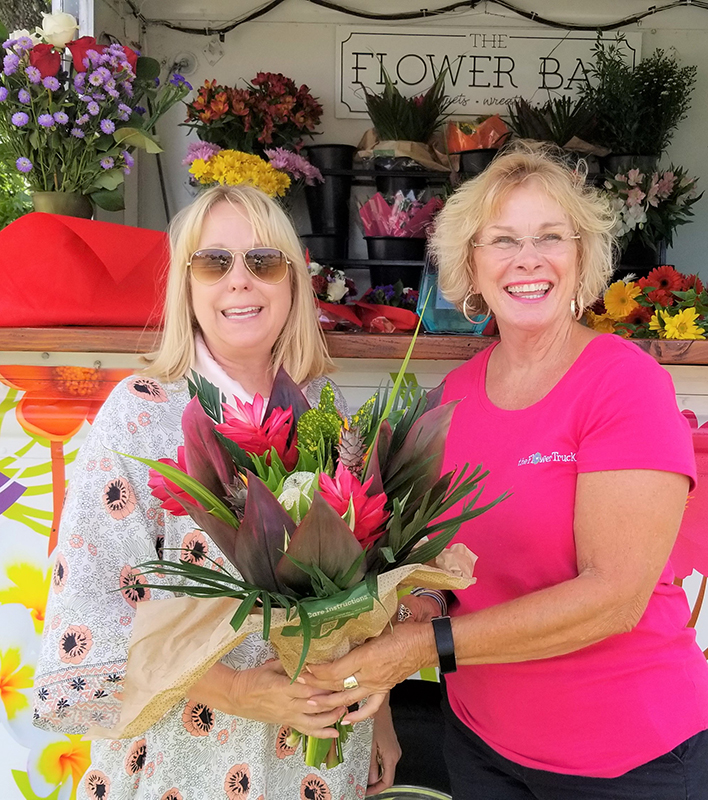 Registration States
California
Hawaii
Illinois
Indiana
Maryland
Michigan
Minnesota
New York
North Dakota
Rhode Island
South Dakota
Virginia
Washington
Wisconsin
Business Opportunity States
Alaska
Connecticut
Florida
Georgia
Iowa
Kentucky
Louisiana
Maine
Nebraska
North Carolina
Ohio
Oklahoma
South Carolina
Texas
Utah
Non Registration States
Alabama
Arkansas
Arizona
Colorado
Delaware
Idaho
Kansas
Massachusetts
Mississippi
Missouri
Montana
Nevada
New Hampshire
New Jersey
New Mexico
Oregon
Pennsylvania
Tennessee
Vermont
West Virginia
Wyoming
The Flower Truck is growing rapidly with prime markets open nationwide. Join the award-winning flower franchise that's making a difference.
JOIN OUR AWARD WINNING FRANCHISE
Let's start a conversation. Fill out the form and apply today, we'll be in touch soon.